Welcome to your shopping cart, you will find the details of your purchases as well as the summary of the total of your order.
NEWS, STUDIES AND ARTICLES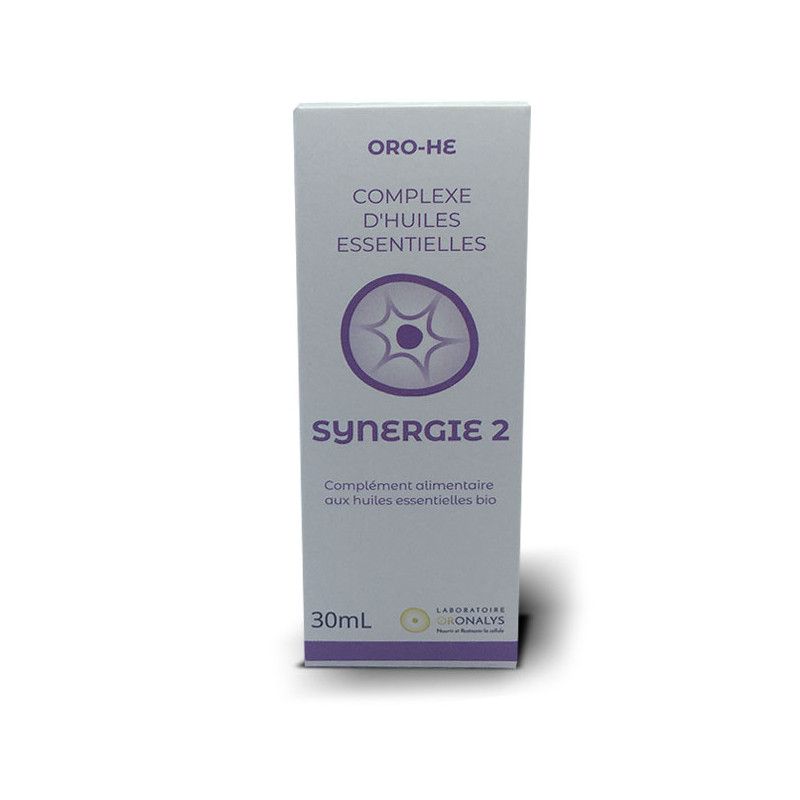  
Synergy 2
Targeted action:
- Anti-infectious action
- Immunomodulator
- Chronic pathologies
- In case of nervous exhaustion
- Dysbiosis
Food supplement – Synergy 2 30ml

Presentation : 30 ml bottle

Recommended daily dose : 12 drops

Ingredients per recommended daily dose:

     For 12 drops, 576mg of product including:
    -Thyme vulgaris essential oil: 17.3mg
   - Lemongrass essential oil: 17.3mg
    -Palmarosa essential oil: 13mg
   - Laurel essential oil: 10.1mg
 
     Vegetable oil of Sunflower
Antioxidant: extract rich in tocopherols.

The oils making up this synergy are all certified organic and have been carefully selected for their properties acting at different levels of metabolism.

Directions for use: Take a maximum of up to 12 drops per day (i.e. 576mg of product).


Manufacturing process :
Our products are developed from the latest research. All our formulas are optimized with synergy of action both in phytotherapy and nutritherapy.

Precautions :
This food supplement must be used within the framework of a varied and balanced diet. Do not exceed two weeks of intake. Do not use as a substitute for a varied diet. It is important to have a healthy lifestyle. Do not exceed the recommended daily dose. Keep out of reach of children. Not recommended for children under 6 years old, pregnant or breastfeeding women. It is recommended to consult a health professional before use. Keep the bottle tightly closed in a cool place and protected from light.