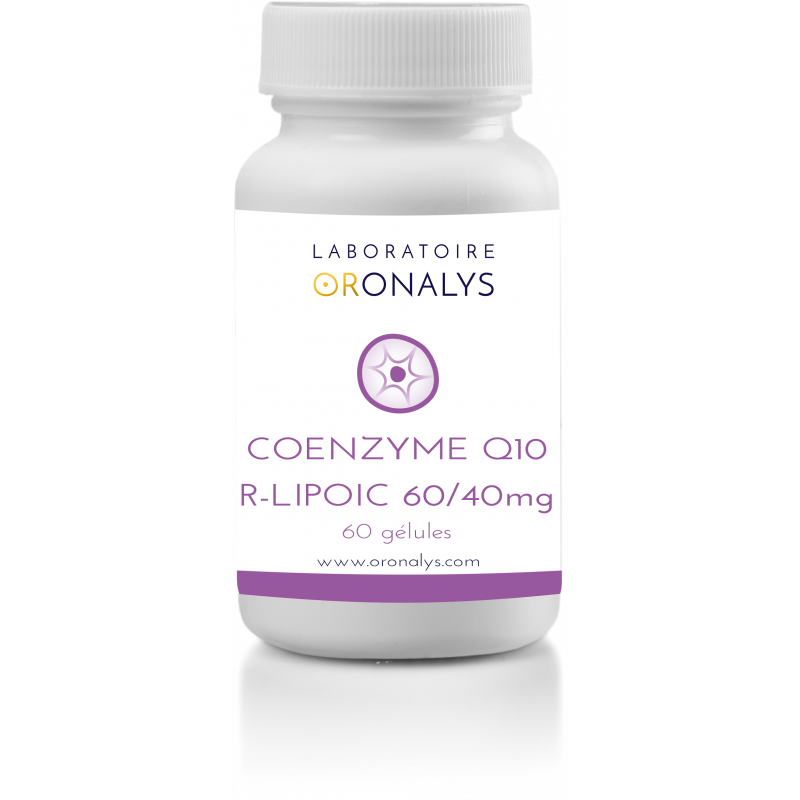  
Coenzyme Q10 R-Lipoïc 60/40mg
I - Product Information:
Powerful Antioxidant
II - Description:
R-Lipoïc acid is the natural form of Alpha lipoic acid (the S-form is the synthetic form). It is recognized as a major antioxidant: it against the action of free radicals in all parts of the cell. It also helps detoxify our bodies from accumulated metals. Numerous studies have also highlighted its ability to prevent the symptoms of aging. Manufactured in small quantities by our body, its production is not sufficient to perform all metabolic functions optimally and to combat the destructive effects of free radicals. Thus, a supplement may be necessary.
III - Tips for use:
1 capsule twice a day or as advised by your therapist.
Data sheet
Capsules per bottle

60