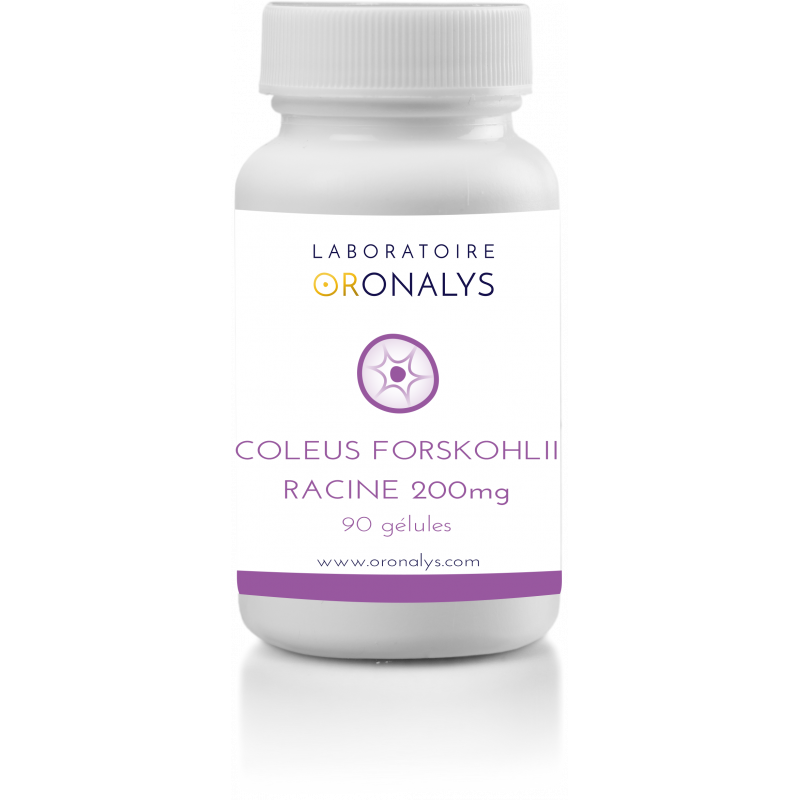  
Coleus Forskohlii root 200mg
I - Product Information:
- Glaucoma Prevention-Reduces Intraocular Pressure
II - Description:
Coleus forskohlii is a plant native to India, from the Labiae family. Used in Ayurvedic medicine, Coleus Forskohlii and especially its root contain an interesting active substance called Forskolin. It's a diterpenoid also called coleonol. Forskolin lowers blood pressure in the eyes and thus prevents eye glaucoma.
III - Precautions, contraindications, side effects and interaction:
Avoid Coleus extract for pregnant or lactating women, as well as for people with stomach ulcers.
IV - Tips for use:
1 capsule per day or as advised by your therapist.
Data sheet
Capsules per bottle

90