Welcome to your shopping cart, you will find the details of your purchases as well as the summary of the total of your order.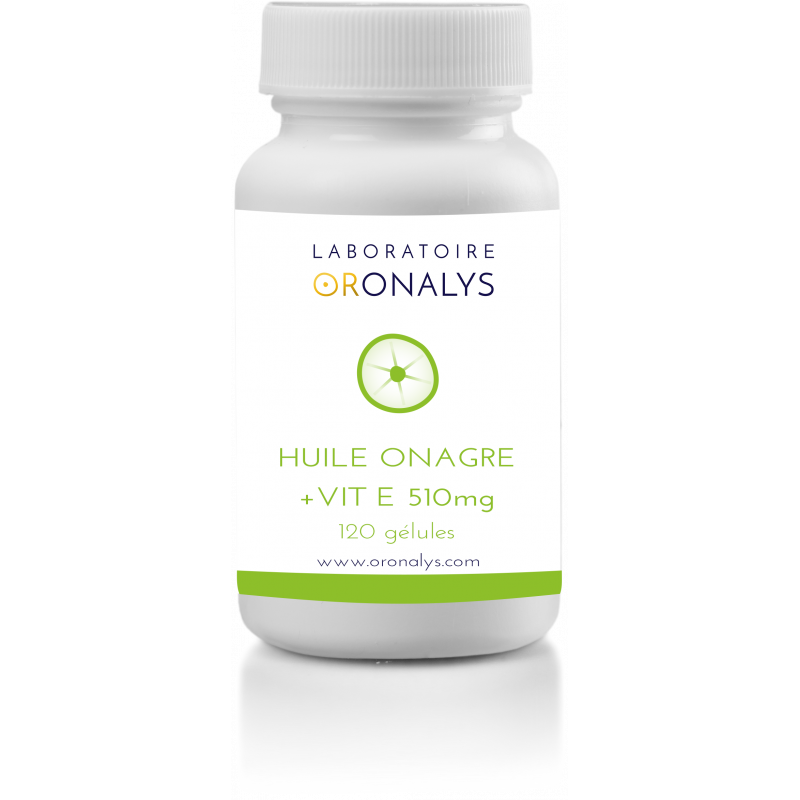  
Evening Primrose Oil + Vitamin E 510mg
Oenothera biennis also called Evening Primrose
I - Product information:
- Relieves premenstrual syndrome - Regenerates the epidermis (anti-wrinkle action) - Treats inflammations of the epidermis (acne, eczema)
II - Description:
Native to North America, Evening Primrose has been present in Europe since the 17th century. It now grows on the Atlantic and Mediterranean coasts. It is a source of gamma-linolenic acid (GLA). Evening Primrose, rich in prostaglandins, has a regulatory effect on female hormones (estrogen, progesterone, prolactin). It is therefore useful for relieving premenstrual syndrome, especially during periods of puberty and menopause. Prostaglandins improve the suppleness and elasticity of the skin. It also acts on eczema and on the secretion of sebum causing acne linked to the menstrual cycle. This plant is rich in Omega 6, associated with another source of Omega 3 it can be useful in hyperkinetic children (psychomotor instability).
III - Precautions, contraindications, adverse effects and interactions:
Clinical trials indicate that Evening Primrose Oil has an anticoagulant and antiplatelet effect.
IV - Directions for use:
1 capsule 2 to 3 times a day before the meal or according to the advice of your therapist. (Cure of two to three months).
Data sheet
Capsules per bottle

120