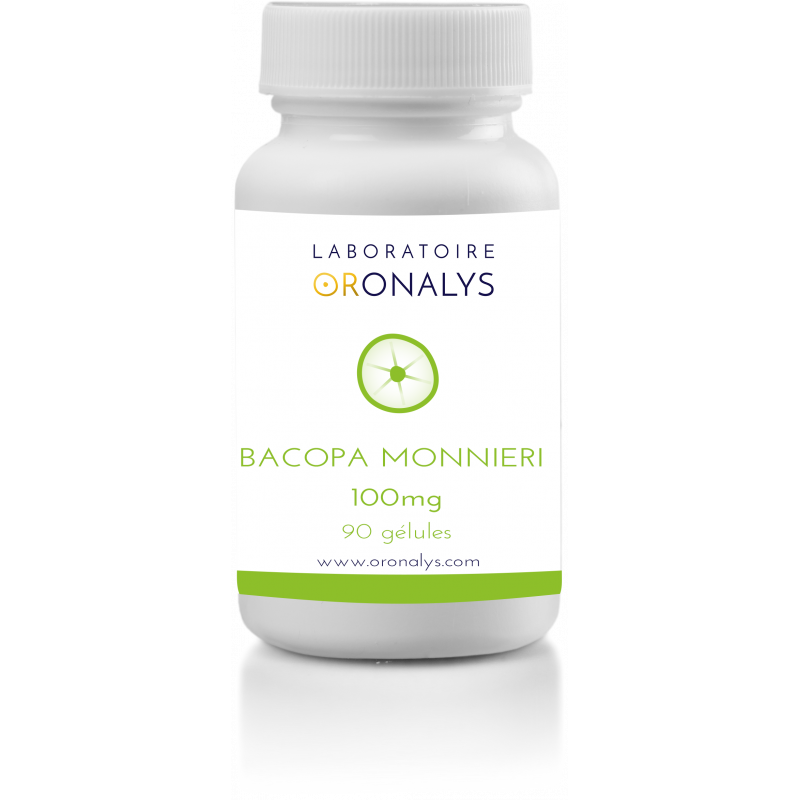  
Bacopa Monnieri is also called water hyssoped
I - Product Information:
- Improves Memory and Cognitive Ability- Relieves Symptoms of Irritable Bowel Syndrome-Decreases Childhood Hyperactivity- Treats Neurasthenia, Depression, Neurological Disorders, Seizures
II - Description:
Used in Ayurvedic medicine, Bacopa - also called Brahmi - is a perennial creeping swamp and wetlands, growing mainly in India. Bacopa would work by increasing the production of proteins in a part of the brain directly related to long-term memorization processes: the hippocampus. Recent research (Dr. Robert Furchgott) has indicated that Bacopa has the ability to increase the production of nitrogen monoxide (NO), a vitally important chemical messenger. Under stress conditions associated with sleep deprivation, bacopa is used to reduce glutamate levels and increase GABA levels in different brain areas. Anxiety levels would be reduced by about 20%. Positive results were also shown in hyperactive children after 4 weeks of treatment.
III - Adverse effect:
Nausea, dry mouth, fatigue
IV - Tips for use:
1 to 2 capsules to be distributed 1 or 2 times a day or according to the advice of your therapist.
Data sheet
Capsules per bottle

90