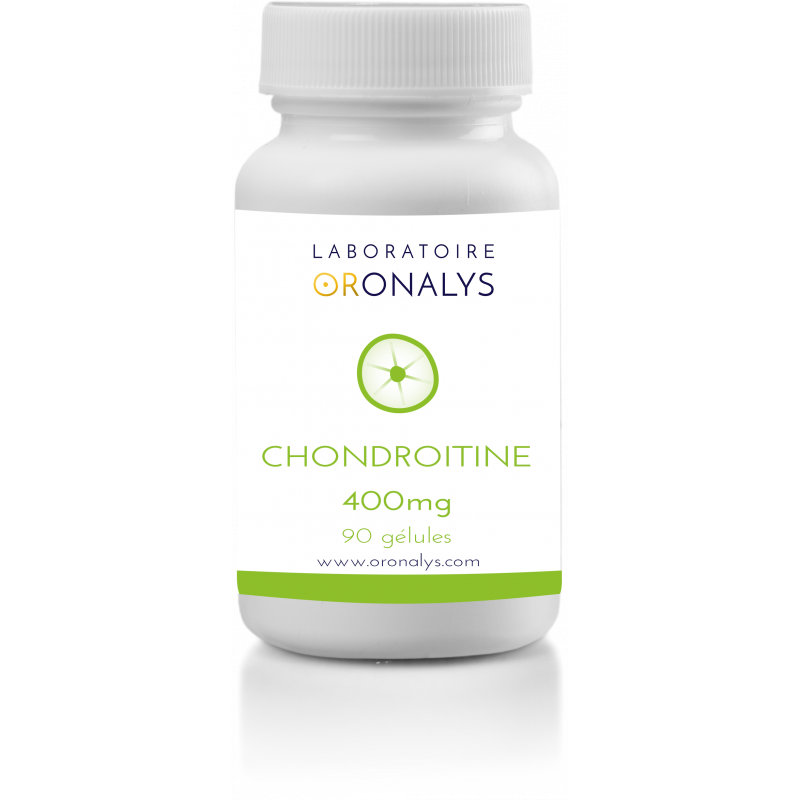  
I - Product Information:
- Relieves joint pain - Anti-inflammatory- Prevention of osteoarthritis (mild or moderate)-Protects and restores cartilage
II - Description:
Chondroïtin sulphate or Chondroine sulfate is a glycosaminoglycan found in connective tissue. It is an essential component of cartilage. It is also present in the bones, skin, cornea and membrane of the arteries. It forms and maintains cartilage tissues and thus ensures the strength and elasticity of the joints. It therefore helps to stop or slow down the course of the disease which results in degeneration of the joint tissues. It promotes cartilage reconstruction and partially inhibits the enzyme that destroys it (hyaluronidase), on the other hand, it would act in a similar way to glucosamine when the formation of cartilage and synovial fluid.
III - Adverse effects:
Rare gastrointestinal disorders.
IV - Tips for use:
3 capsules per day at mealtime (in combination with Glucosamine) for optimal effects or as advised by your therapist.
Data sheet
Capsules per bottle

90