Welcome to your shopping cart, you will find the details of your purchases as well as the summary of the total of your order.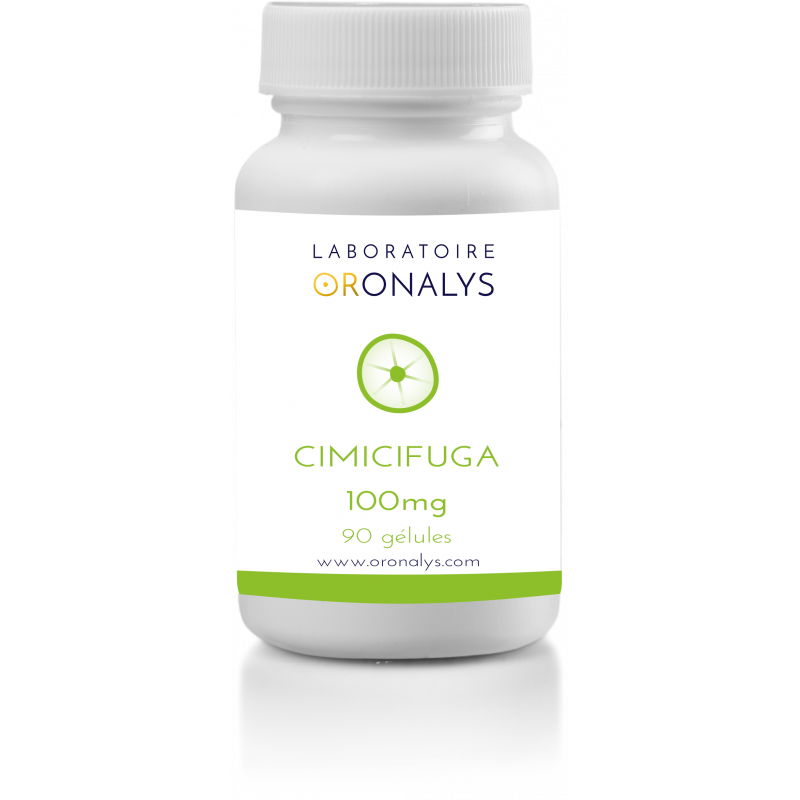  
I - Product Information:
- Relieves disorders and symptoms related to menopause or pre-menopause, typically during hot flashes- Relieves premenstrual syndromes or dysmenorrhea (menstrual pain)-Treats headaches, dizziness and sleep disturbances
II - Description:
This vigorous herbaceous plant is native to the mountainous terrain of the eastern United States. The rhizome (underground part of the stem) contains 15% cimicifugin (resinous fraction) associated with ostrogenic hormonal properties. Cimicifuga is a classic cure for gynecological disorders.
III - Precautions, contraindications, side effects and interaction:
Liver problems.
IV - Tips:
1 capsule 3 times a day (before each meal) or as advised by your therapist.
Data sheet
Capsules per bottle

90