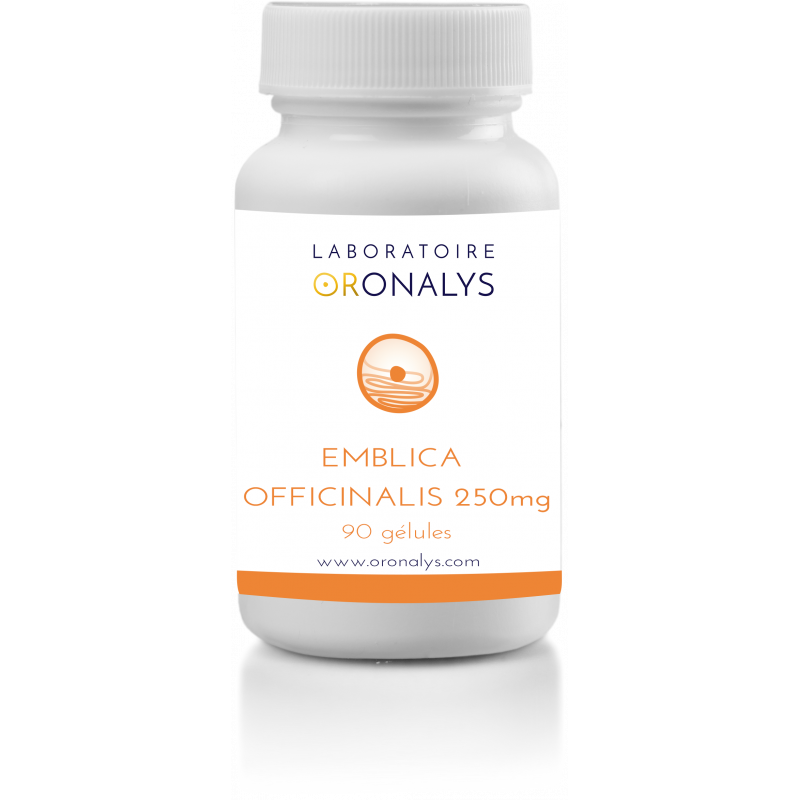  
Emblica officinalis 250mg
I- Product information:
- Relieves intestinal disorders: colitis - constipation - gastritis- Helps cases of anemia- Recommended for diabetes-Recommended for hemorrhoids- Relieves nausea
II - Description:
Emblica Officinalis is one of the most powerful regenerators in Ayurvedic medicine. It is one of three ingredients in the Triphala blend. It maintains the proper functioning of the liver, spleen, pancreas, heart and lungs. It nourishes tissues by gently eliminating toxins. It increases white blood cell counts, nourishes bones, cleanses and relieves the intestines and colon. Finally it regulates blood sugar levels. It is a natural source of antioxidants and vitamin C. It strengthens eyesight, bones, blood, teeth, hair and nails.
III - Tips for use:
2 to 3 capsules per day or as advised by your therapist.
Data sheet
Capsules per bottle

90