Welcome to your shopping cart, you will find the details of your purchases as well as the summary of the total of your order.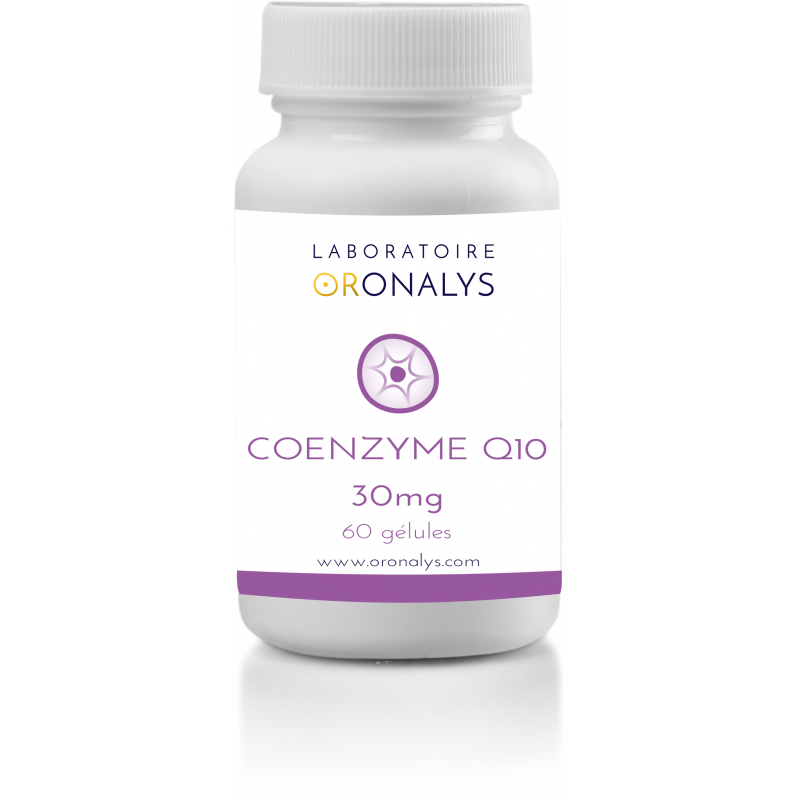  
Ubiquinone 10 or Ubidecarenone - 98% titled Exrait
I - Product Information:
- Protects the Cardiovascular System-Helps slow the progression of Parkinson's disease-Prevents periodontal disease
II - Description:
Coenzyme Q10 is an enzyme that governs the production of energy in our cells, making it essential to the proper functioning of our body. Coenzyme is present in food (particularly in meat and fish). However, age, stress, alcohol abuse and tobacco can lead to a reduction in CoQ10 levels, hence the need for supplementation. CoQ10 is increasingly being used simultaneously with statins (to lower blood lipids) or beta-blockers (to lower blood pressure), two types of medications designed to protect the patient from the risk of heart attack in order to avoid CoQ10 deficiency. CoQ10 protects against decreased brain activity and helps preserve neurological function. A significant regression of breast and prostate tumors has been observed in studies using high dosages of CoQ10. CoQ10 would protect LDL cholesterol from oxidation, and improve cellular energy production, thereby preventing periodontal disease.
III - Precautions, contraindications, adverse reactions and
interactions: In diabetic patients, coenzyme Q10 may decrease blood glucose levels-Gastrointestinal disorders (rare and benign)- The hypotensive effects of coenzyme Q10 can be combined with those of drugs to treat hypertension-Coenzyme Q10 may decrease the effect of warfarin (anticoagulant)
IV - Tips:
Dosages can range from 60mg to 100mg, twice a day or according to your therapist's advice.
Data sheet
Capsules per bottle

60