Welcome to your shopping cart, you will find the details of your purchases as well as the summary of the total of your order.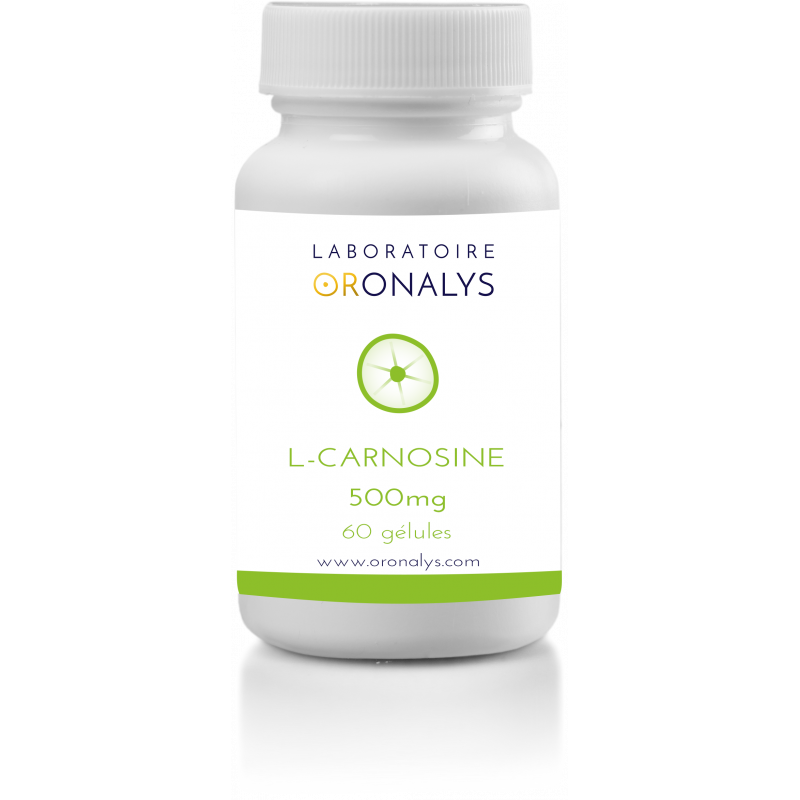  
Extract titrated to 99%
I - Product information:
- Helps fight against the overall aging of the body - Antioxidant - Avoids glycation - Prevention of cardiovascular diseases - Energy and endurance - Helps to produce anti carcinogenic effects on the body - Helps reduce inflammation
II - Description:
L-Carnosine is a small peptide which contains two amino acids, beta-alanine and histidine produced naturally in our body, and whose production decreases with age. Many studies have shown that it helps prevent glycation (aging mechanism) and therefore has the unique ability to regenerate cells and is considered the guardian angel of cardiovascular, muscular, health and longevity. neurological and ocular. In addition, its excellent antioxidant power protects cell membranes, as can vitamin E. It acts on longevity at the level of the cell and that of the organism. Scientific studies have shown that it helps to preserve the structural, functional and genetic integrity of the organism in a natural way and without any toxicity.
III - Precautions, contraindications, adverse effects and interactions:
No special precautions between 500mg and 1000mg per day. No side effects have been reported. At a dose above 1000mg, some cases of muscle spasms have been reported.
IV - Directions for use:
1 to 2 capsules per day with meals or according to the advice of your therapist.
Data sheet
Capsules per bottle

60