Welcome to your shopping cart, you will find the details of your purchases as well as the summary of the total of your order.
NEWS, STUDIES AND ARTICLES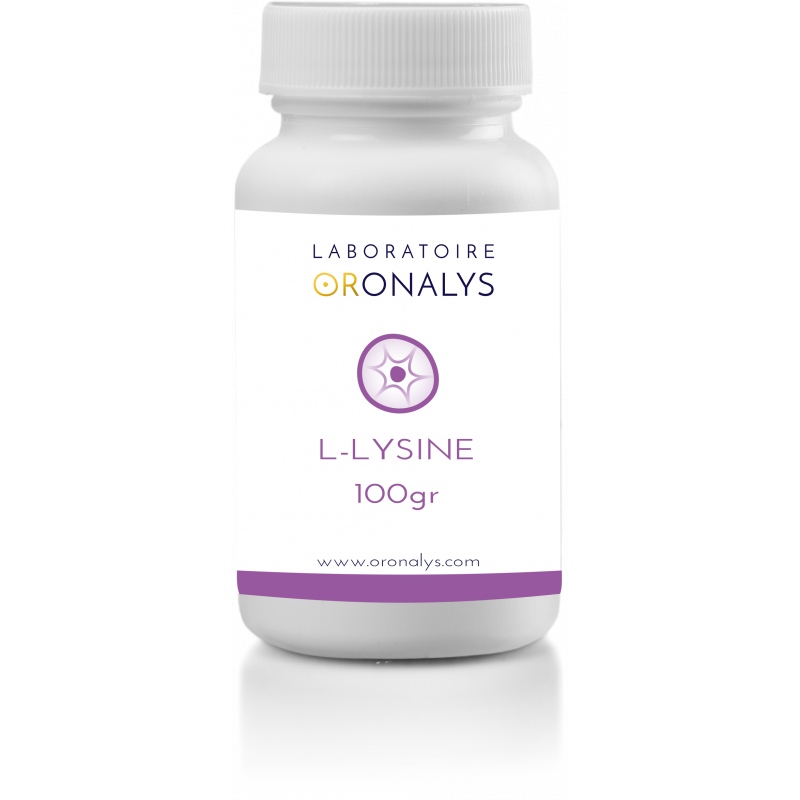  
2,6-diaminohexanoic acid I - Product information: - Fights against the herpes virus and maintains the good health of the organism - Stimulates collagen formation and helps bone growth - Prevents osteoporosis II - Description: Lysine is an essential amino acid for the body. Although the body needs lysine to make protein, it is unable to produce it on its own. He needs a supplement via food or dietary supplements. It is concentrated in the muscles and has many biological functions. It contributes to the formation of collagen, antibodies and helps in the growth of bones. Indeed, it helps prevent osteoporosis because it decreases the absorption of calcium by the intestine. Considered an essential amino acid for the maintenance of good health, it helps fight against recurrences of infections with the herpes simplex virus and can prevent accompanying symptoms such as fever or pimples. III - Directions for use: 1 to 3 gr per day to swallow with water or according to the advice of your therapist.
Data sheet
Net Weight

100gr