Welcome to your shopping cart, you will find the details of your purchases as well as the summary of the total of your order.
NEWS, STUDIES AND ARTICLES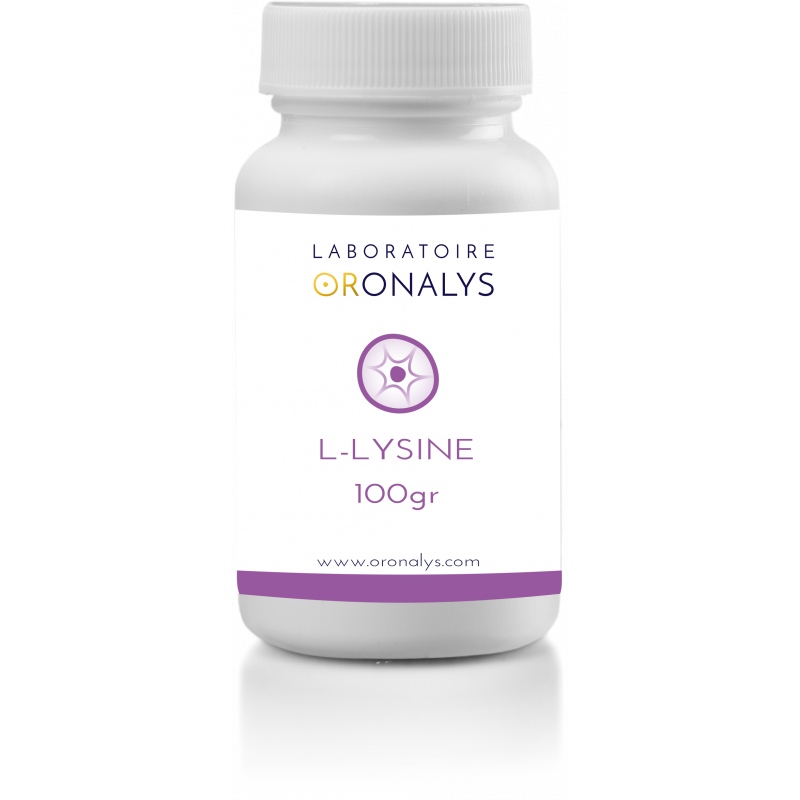  
Food supplement – L-Lysine


Presentation: Box of 100gr

Recommended daily dose: 3g to swallow with water, i.e. 2 level teaspoons

Ingredients per recommended daily dose:
       L-Lysine : 3gr

Common Name : Lysine
English name : Lysine


Manufacturing process :
Our products are developed from the latest research. All our formulas are optimized with synergy of action both in phytotherapy and nutritherapy.

Precautions :
This dietary supplement should be used as part of a varied and balanced diet. Not to be used as a substitute for a varied diet. It is important to have a healthy lifestyle. Do not exceed the recommended daily dose and keep away from light, heat and moisture.
Keep out of reach of children. Not recommended for pregnant and breastfeeding women.



Data sheet
Net Weight

100gr