Welcome to your shopping cart, you will find the details of your purchases as well as the summary of the total of your order.
NEWS, STUDIES AND ARTICLES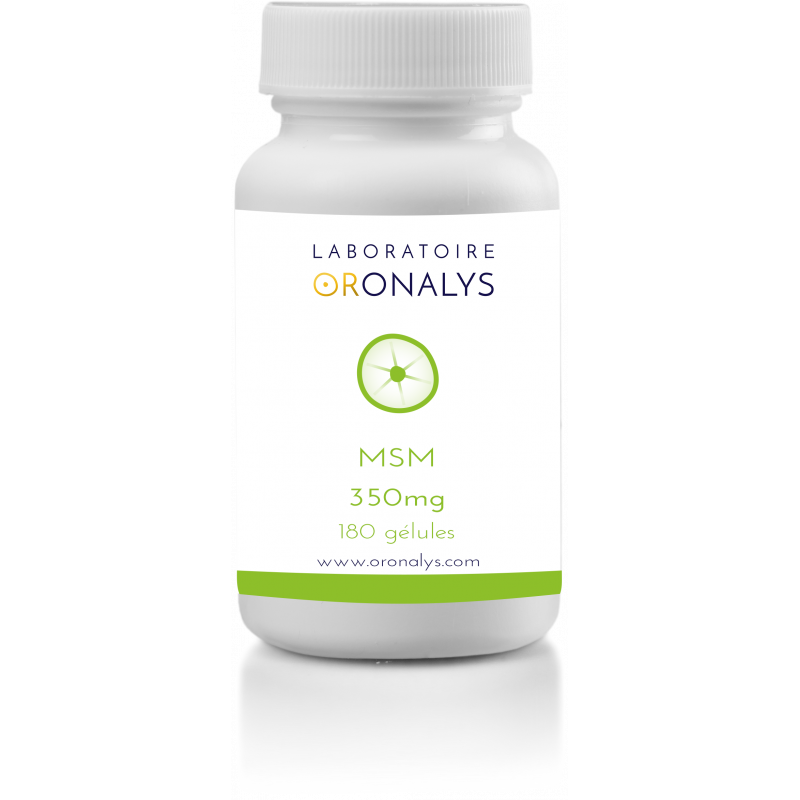  
99% Methyl-Sulfony-Methane
I - Product information:
- Preserves the health of the skin and hair - Action against osteoarthritis
II - Description:
Methyl-sulfonyl-methane (MSM) is a natural source of organic sulfur. It is necessary for the production of keratin and that of collagen, essential elements to maintain the health and the pleasant appearance of the skin, nails and hair. Even though it is present in many foods (fruits, vegetables, grains, milk, seaweed, meats, seafood) it is partially destroyed during cooking, which is why an MSM supplement is a non-toxic solution for maintain healthy hair, nails and skin (sulfur is also involved in the production of chondroitin sulfate, glucosamines and hyaluronic acid). It therefore plays an important role in maintaining the stability and integrity of connective tissue and proteins, which allows it to treat cases of osteoarthritis and rheumatoid arthritis.
III - Precautions, contraindications, adverse effects and interactions:
It is advisable not to use it during chemotherapy or in case of kidney problems. However, it has not had any notable side effects reported to date.
IV - Directions for use:
1 capsule 3 times a day at mealtime or according to the advice of your therapist.
Data sheet
Capsules per bottle

180