Welcome to your shopping cart, you will find the details of your purchases as well as the summary of the total of your order.
NEWS, STUDIES AND ARTICLES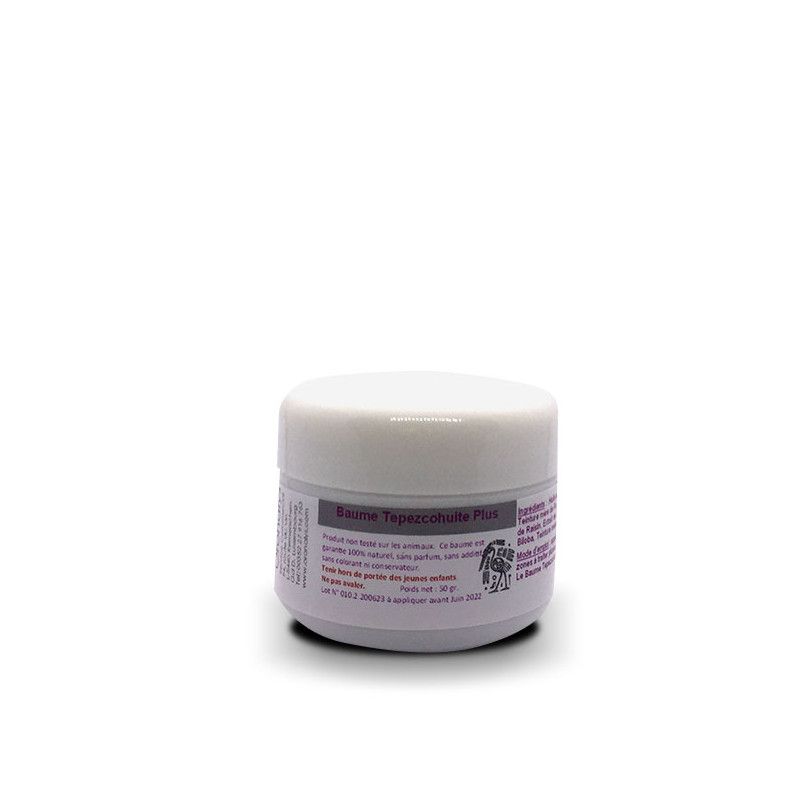  
100% natural product - Mimosa Tenuiflora - Tepezcohuite oil (skin tree)Propolis, Jojoba oil, grape seed oil extracted from Ginkgo and Shilajit
I - Product Information:
- Relieves Skin Irritation - ReducesAcne-Treats Eczema, Shingles, Psoriasis and Other Skin Rashes- Can beapplied to herpes-Prevents burns caused by radiation therapyTepezcohuite balm gives excellent results in the treatment of all skin problems and mucous membranes
II - Description:
PETEZCOHUITE is a tree that grows in Mexico. Maya doctors healed the lesions and wounds of the skin with the bark powder of this tree. The study of the product revealed the presence of a regenerative substance as well as its antibiotic and analgesic properties. Tepezcohuite oil helps to rebuild injured and burned skin and accelerates healing by activating blood circulation. Our Tepezcohuite Balm formula also contains Propolis for these antiseptic properties and Jojoba oil known for its beneficial properties on the skin. It is a 100% natural product, fragrance-free, additive-free, dye-free and preservative-free. It is very well tolerated by all skin types. Post-radiotherapy burns cause the layers of the derma and epidermis to dry out. The Tepezcohuite Plus balm thanks to its high content of saturated fatty acid in omega 3, 6 and 9 and its specially designed composition helps to avoid and repair wounds, redness, burns but also overinfections at the level of the radiated areas.
III - Tips for use:
Tepezcohuite Plus balms have no contraindications and pose no danger regardless of the age of the person. Apply directly to areas to be treated several times a day and massage.