Welcome to your shopping cart, you will find the details of your purchases as well as the summary of the total of your order.
NEWS, STUDIES AND ARTICLES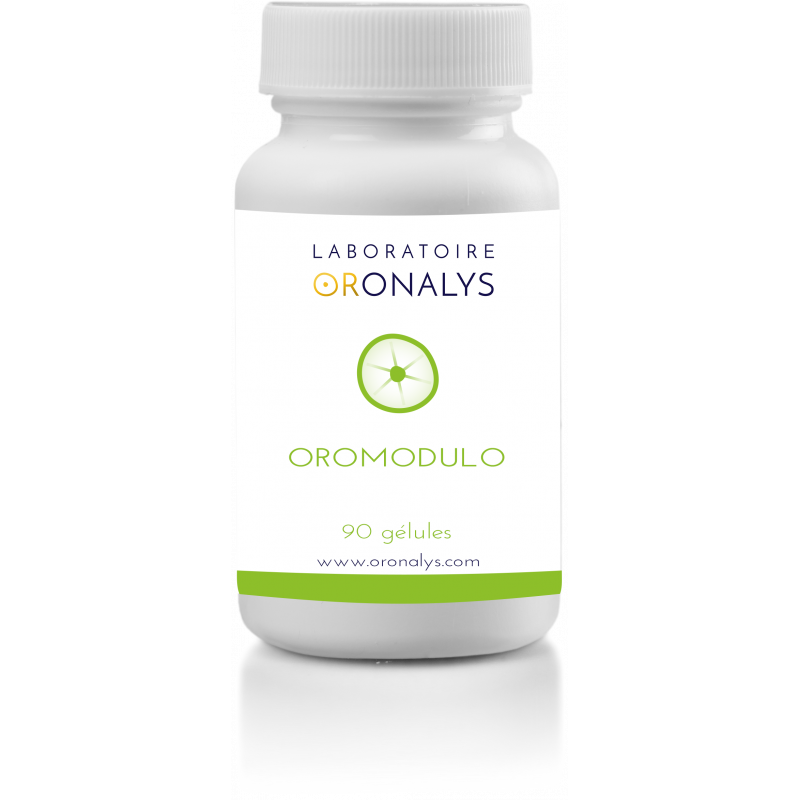  
Food Supplement – OroModulo

Presentation : Box of 90 capsules.

Recommended daily dose: 3 capsules

Instructions for use: to be taken on an empty stomach (30 mins before or 1h30 after meals) or as advised by your therapist.

Ingredients per recommended daily dose:
     Soy extract: 134mg
   - including Phytosterols: 120 mg
     For 100 grams: 13%

Excipient: acacia fiber

Common name: Soy
Latin name: Glycine max
English name: Soy
Molecule of interest: Phytosterols
Family: Fabaceae

Origin: Herbaceous plant bristling with red hairs
Part used : Seeds

Manufacturing process :
The capsule shell is vegetable (HPMC). Certified GMO-free, gluten-free, allergen-free and preservative-free.
Our products are developed from the latest research. All our formulas are optimized with synergy of action both in phytotherapy and nutritherapy.

Precautions :
This dietary supplement should be used as part of a varied and balanced diet, including regular consumption of fruits and vegetables to maintain carotenoid levels. It is important to have a healthy lifestyle. Do not exceed the recommended daily dose. Store in a cool, dry place. This product is not intended for people who do not need to control their blood cholesterol levels. Patients on cholesterol-lowering medication are advised to consume the product only under medical supervision. Not suitable for children under 5, pregnant and breastfeeding women. Consumption of more than 3 grams of added plant sterols/plant stanols per day should be avoided. Keep out of reach of children.
Data sheet
Capsules per bottle

90