Welcome to your shopping cart, you will find the details of your purchases as well as the summary of the total of your order.
NEWS, STUDIES AND ARTICLES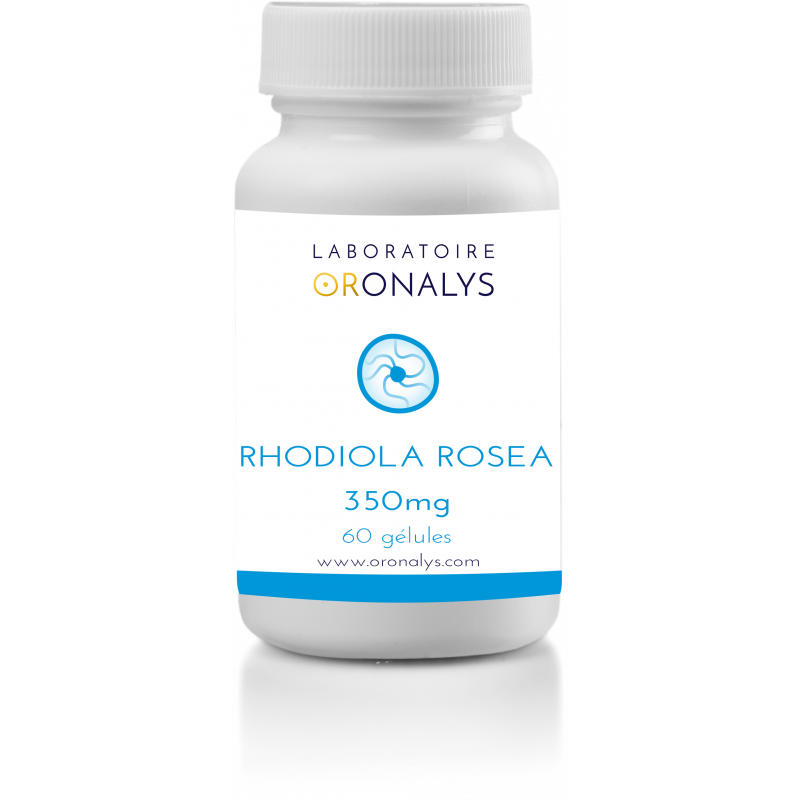  
Rhodiola Rosea 350mg
Nervous system and stress
Food supplement – Rhodiola Rosea 350mg


Presentation :  Box of 60 capsules.
Recommended daily dose : 2 capsules

Ingredients per recommended daily dose:
       Extract of Rhodiola Rosea 700 mg
    -         3% rosavin 21mg
    -         1%  slidroside 7mg

Common name: Golden root
Latin name: Rhodiola rosea
English name: Golden root
Family: Crassulacee

Origin: Perennial plant that grows spontaneously in cold regions
Parts used: Root (rhizome)


Manufacturing process :  The capsule shell is vegetable (HPMC). Certified GMO-free, gluten-free, allergen-free and preservative-free.
Our products are developed from the latest research. All our formulas are optimized with synergy of action both in phytotherapy and nutritherapy.

Precautions : This dietary supplement should be used as part of a varied and balanced diet. Not to be used as a substitute for a varied diet. It is important to have a healthy lifestyle. Do not exceed the recommended daily dose and keep away from light, heat and moisture.
Keep out of reach of children. Not recommended for pregnant and breastfeeding women.
Data sheet
Capsules per bottle

60