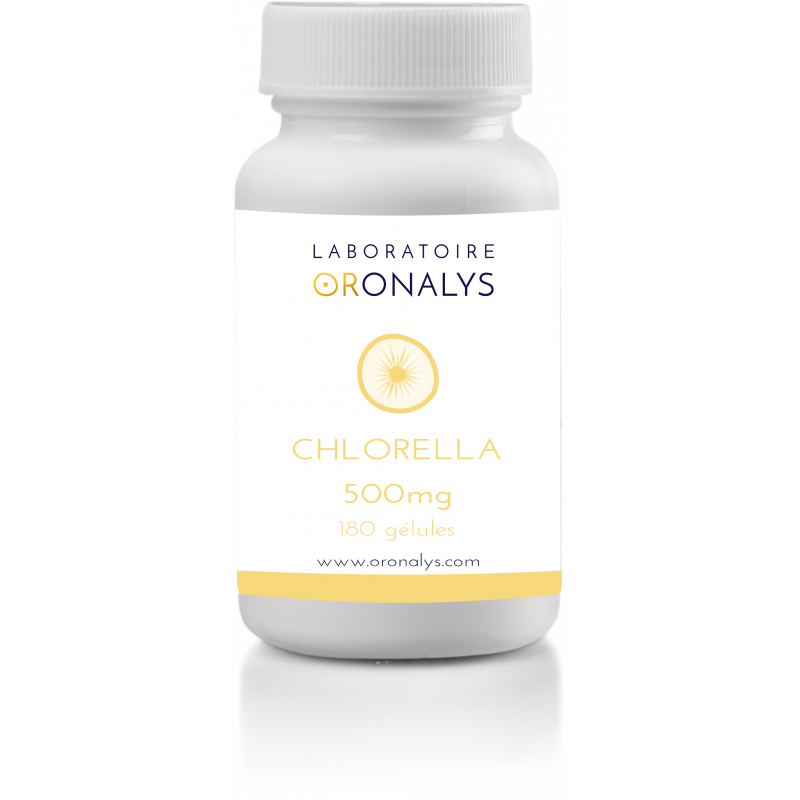  
I - Product Information:
- Heavy Metal Scheduling- IntestinalBalance, Constipation, It Maintains The Digestive System-Rebalances Acid-base pH, antioxidant, anti-aging- Hepato-protective, it regulates lipid and sugar levels
II - Description:
Chlorella is a variety of single-celled green freshwater algae. It is appreciated for its richness in various nutrients (vitamins, minerals, phytonutrients...) and especially for its high levels of chlorophyll and fiber that give it digestive, detoxifying (heavy metal chelation) and re-balancing properties.
III - Tips:
1 to 3 capsules 3 times a day (before each meal) or as advised by your therapist.
Data sheet
Capsules per bottle

180