Welcome to your shopping cart, you will find the details of your purchases as well as the summary of the total of your order.
NEWS, STUDIES AND ARTICLES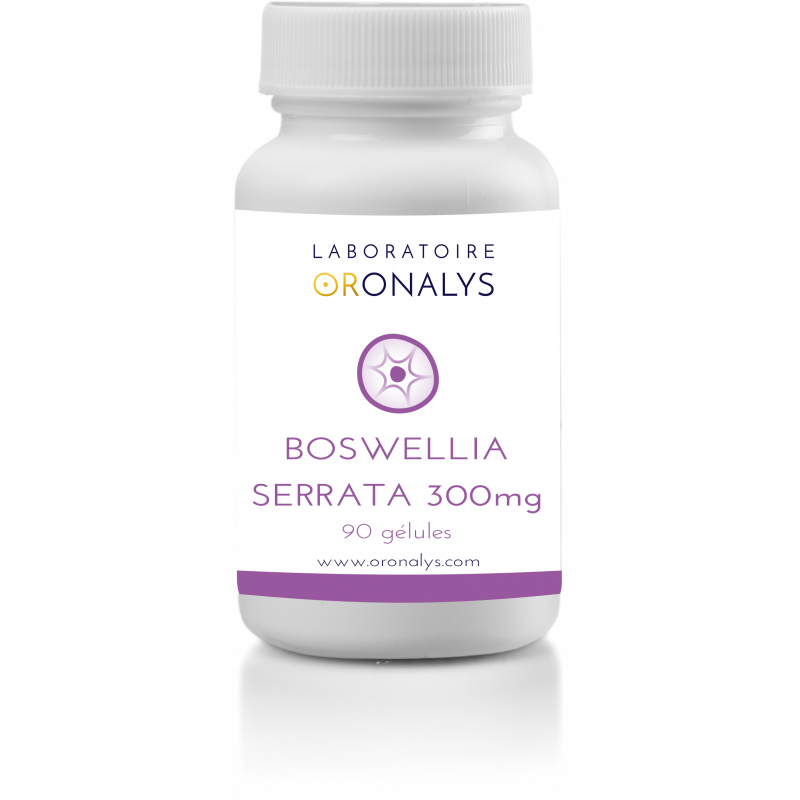  
Boswellia Serrata 300mg
Rheumatism and Joints
Food supplement – Boswellia Serrata 300mg


Presentation : Box of 90 capsules.

Recommended daily dose : 3 capsules

Ingredients per recommended daily dose:
Boswellia Serrata extract: 900mg
Of which 65% boswellic acid: 585mg


Excipient: Acacia gum
Common name: Boswellia serrata / Frankincense tree
English name: Boswellia serrata / Frankincense tree
Family: Burseraceae

Origin: Tree native to India
Part used: Resin



Manufacturing process :
The capsule shell is vegetable (HPMC). Certified GMO-free, gluten-free, allergen-free and preservative-free.
Our products are developed from the latest research. All our formulas are optimized with synergy of action both in phytotherapy and nutritherapy.

Precautions :
This dietary supplement should be used as part of a varied and balanced diet. Not to be used as a substitute for a varied diet. It is important to have a healthy lifestyle. Do not exceed the recommended daily dose and keep away from light, heat and moisture.
Keep out of reach of children. Not recommended for pregnant and breastfeeding women.