Welcome to your shopping cart, you will find the details of your purchases as well as the summary of the total of your order.
NEWS, STUDIES AND ARTICLES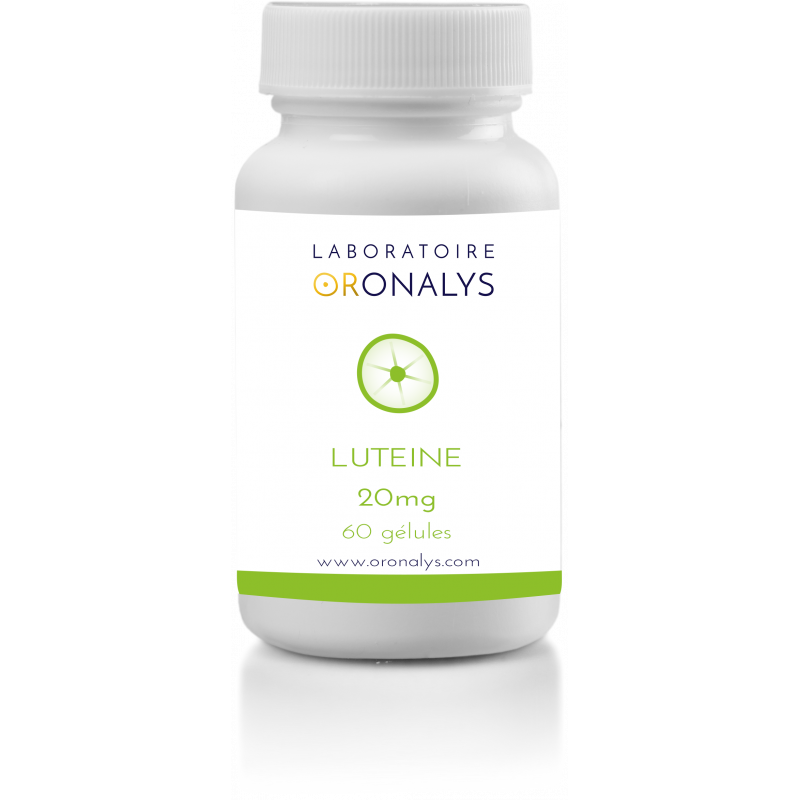  
5% lutein dry extract
I - Product information:
- Prevents cataracts - Slows the progression of macular degeneration - Prevents certain cancers
II - Description:
Lutein is one of the carotenoids found in the retina of the eye, more specifically in the macula. Lutein neutralizes free electrons which can damage the retina. Lutein treatment brings about a marked improvement in visual acuity in subjects with early or advanced AMD (Age-Related Macular Degeneration). If the macula deteriorates, the center of the visual field becomes blurred. Thanks to lutein, the macula regains normal pigmentation which allows it to neutralize free radicals from light. It seems that a lutein supplement would prevent breast cancer (especially in smokers) and colon cancer. Lutein can be combined with zeaxanthin and cryptoxanthin, other carotenoids.
III - Directions for use:
AMD prevention
: 1 capsule per day
AMD:
1 capsule twice a day
Data sheet
Capsules per bottle

60